The great American show of Kickboxing and Mma  for the first time, took place on July 14th, at the Foro Italico  in Rome .
A wonderful location like the Centrale del Tennis, that has hosted in the past many sports and non-sports events (Tennis, Volleyball, and Boxing as well as famous rock bands and theatrical performances), welcomed to Rome the most important event of the year for Italian MMA.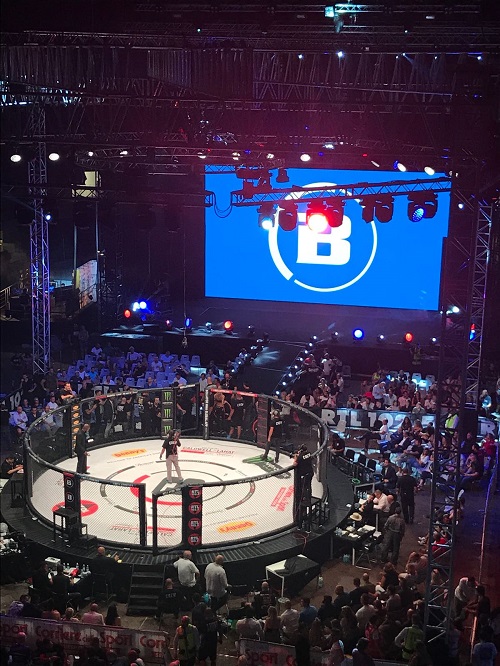 Bellator 203 was the culmination of 2018, which has been very eventful in terms of MMA shows in our Country. This international event served as a definitive springboard to put Italy on the map of the sport.
The Centrale del Tennis, surrounded by the CONI (Italian National Olympic Committee) complex welcomed the fans, and started filling up at the beginning of the Kickboxing card already, despite the afternoon heath. The crowd attendance rivaled that of much more popular sports in Italy, roughly 5000 people, who welcomed with enthusiasm the return home of local idol Alessio Sakara. Having been preceded by a great Kickboxing card, with Giorgio Petrosyan winning and exciting all the fans, the MMA card also delivered spectacularly.
Luxury Transfer company attended the event and arranged the logistical needs of the entourage!